Over the last few months, we've received great feedback on our travel map creator. Travellers have used it to map their roadtrip with a sedan through the desert, announce their wedding (and the best part of it: the honeymoon!) or to forever frame one of their best memories.
We're always working on new functionalities, in this post we will describe a few new ways how you create your own personalised poster.
Landscape support for your travels
Up till now, it was only possible to create your travel poster in portrait mode. Since this week, we've added landscape support! This is especially useful for trips that go from east-to-west or for trips across multiple continents. Check it out underneath: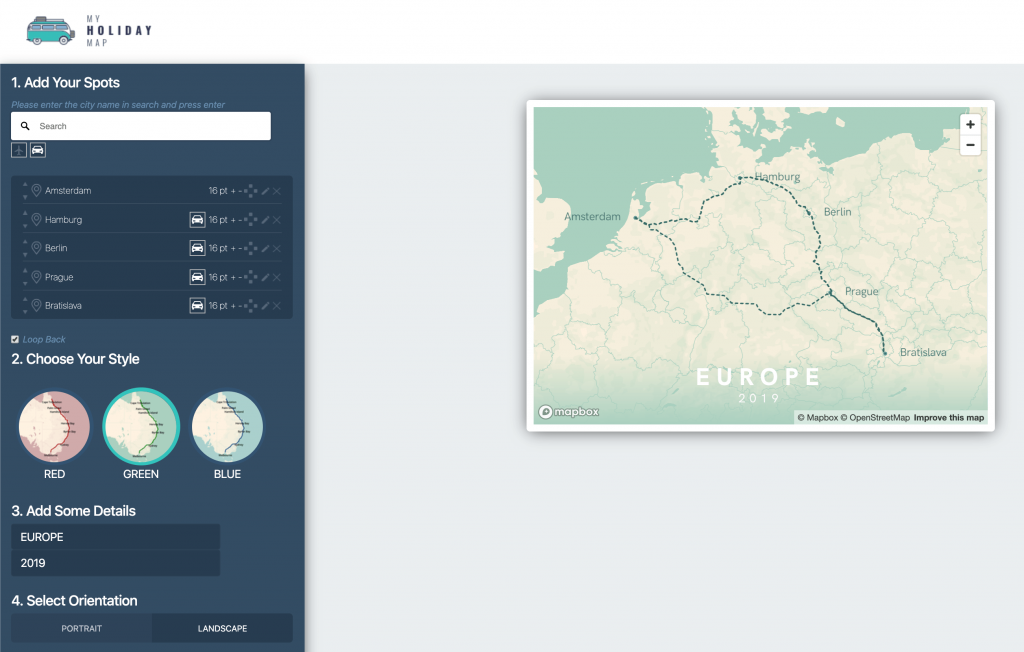 Export your travel map
We got great printing facilities and we're proud of the quality prints that we're offering for your maps. Nevertheless, we got a lot of request for people to print out their own map, at home or at a local print shop. We want to make personalised maps available for everybody, so we couldn't ignore this request. Feel free to pick the PDF option and we will send you a high-resolution file (7019 x 9033 pixels), which is big enough to print on A1.
Roadtrip or city-hopping, we got you covered
Standard travel mapping application such as Google Maps, don't let you pick you between flying and driving. We recently added the functionality that you can pick your own travel mode within our travel map creator. Just simply add your next destination, pick flying or driving, and the route will be drawn. You can also combine different travel modes: start by plane and continue by car.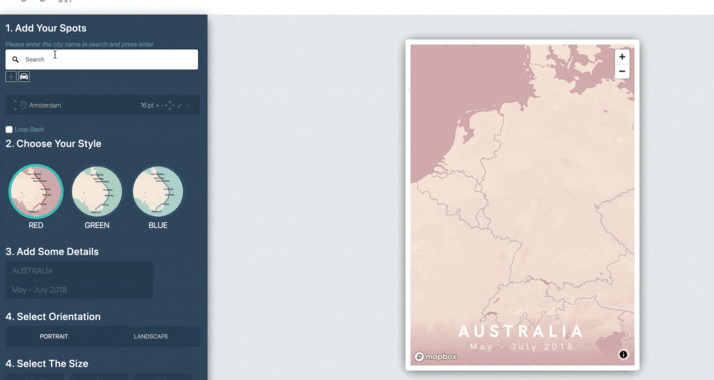 We hope you like our new functionalities. Please feel free to drop us a line if you have any other suggestions! Start creating your poster now!