The aesthetic alternative to travelmap.net
Some of our friends have used travelmap.net to document their backpacking trips through Asia and Europe. It's a great way to show other people where you currently are, what experiences you've encountered and to share some pictures along the go.
What makes us different: Documenting vs Visualising
Travelmap.net is a great way to document your trip, but it isn't really focussed on visualising it in an appealing way to showcase it to your friends. We've outlined some of the differences, comparing it to My Holiday Map:
No sign-in required. No need to create an account with us, we only need your contact information so we can send you your travel map.
Travelmap.net is more focussed on blogging and documenting the trip, we're here to help you visualise your trip into a nice looking map. We have 9 styles on display for you!
Limited customisation. You can't change location names, map styling or add some details to the travel map itself while using travelmap.net.
The site is quite extensive and takes a bit of time to understand. We have built myholidaymaps.com in such a way that everybody should be able to use it without any problem. It's as easy as Google Maps!
We will keep reading the adventures from our friends via travelmap.net, but we hope you give our travel map creator a try if you want a nice memory of your trip!
p.s. this is our new "Natural" style. We've added some more details within cities so that you can also use your travel map creator to design some local maps!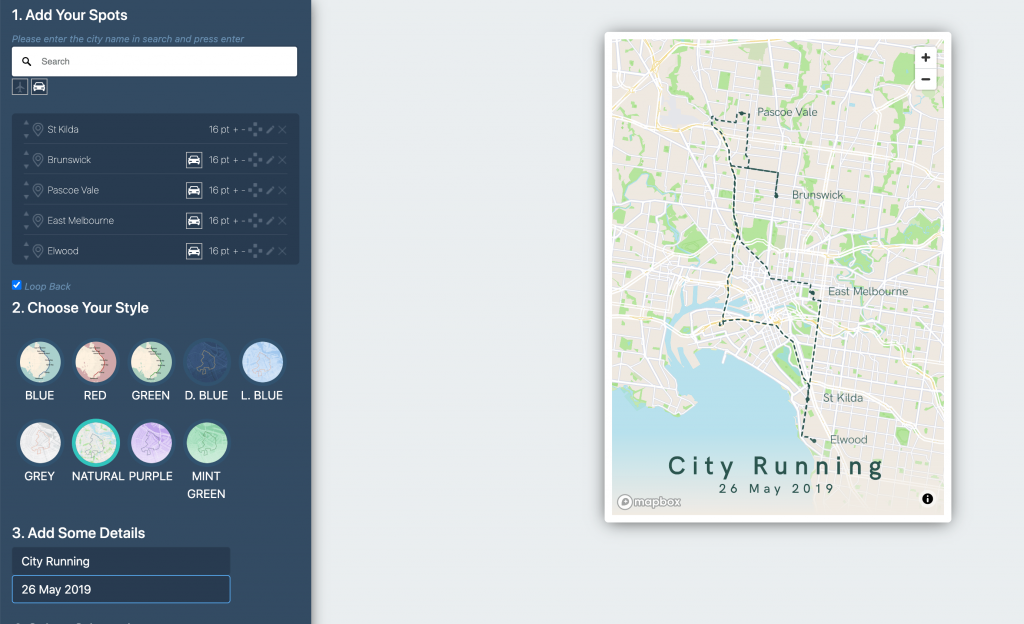 CREATE YOUR OWN TRAVEL MAP