Last week we stumbled upon Metador Network a website with similar functionalities as another tool, that we've described in this post. Metador Network let's you create an overview of all the places that 1) you want to visit, your bucklist, and 2) the places that you've visited
Great for tracking countries, not for visualising trips
With Metador Network, it's very easy to tick off your bucket list and keep track of the countries that you've visited. Mapping your travels is harder since you can't really personalise your map. This is how we're doing it at My Holiday Map:
There is an option to create an export of your map, but the file is not big enough to print on canvas.
You can add countries to the map, but you can't add cities, routes or custom labels.
There is only one style available, no options to change the colours or add some additional trip information.
There is no way to export only a part of your map, you need to export the whole world map.
Definitely check out Metador Network if you want to keep track of your bucket list or countries that you've visited. Have a look at our travel map creator if you want to create a map of your trip.
p.s. we recently launched a few new styles, check out our new style, called Grey!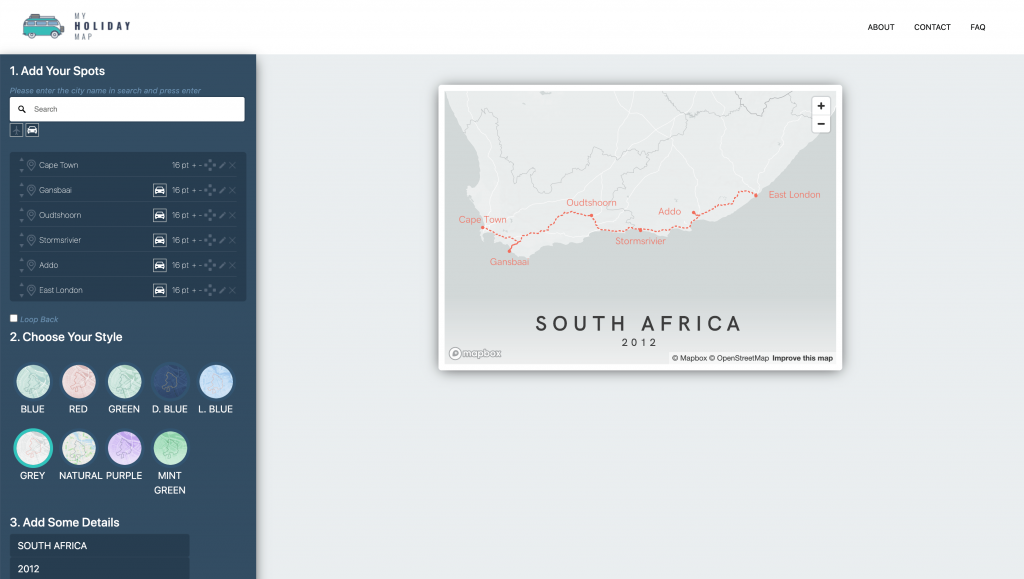 CREATE YOUR OWN TRAVEL MAP